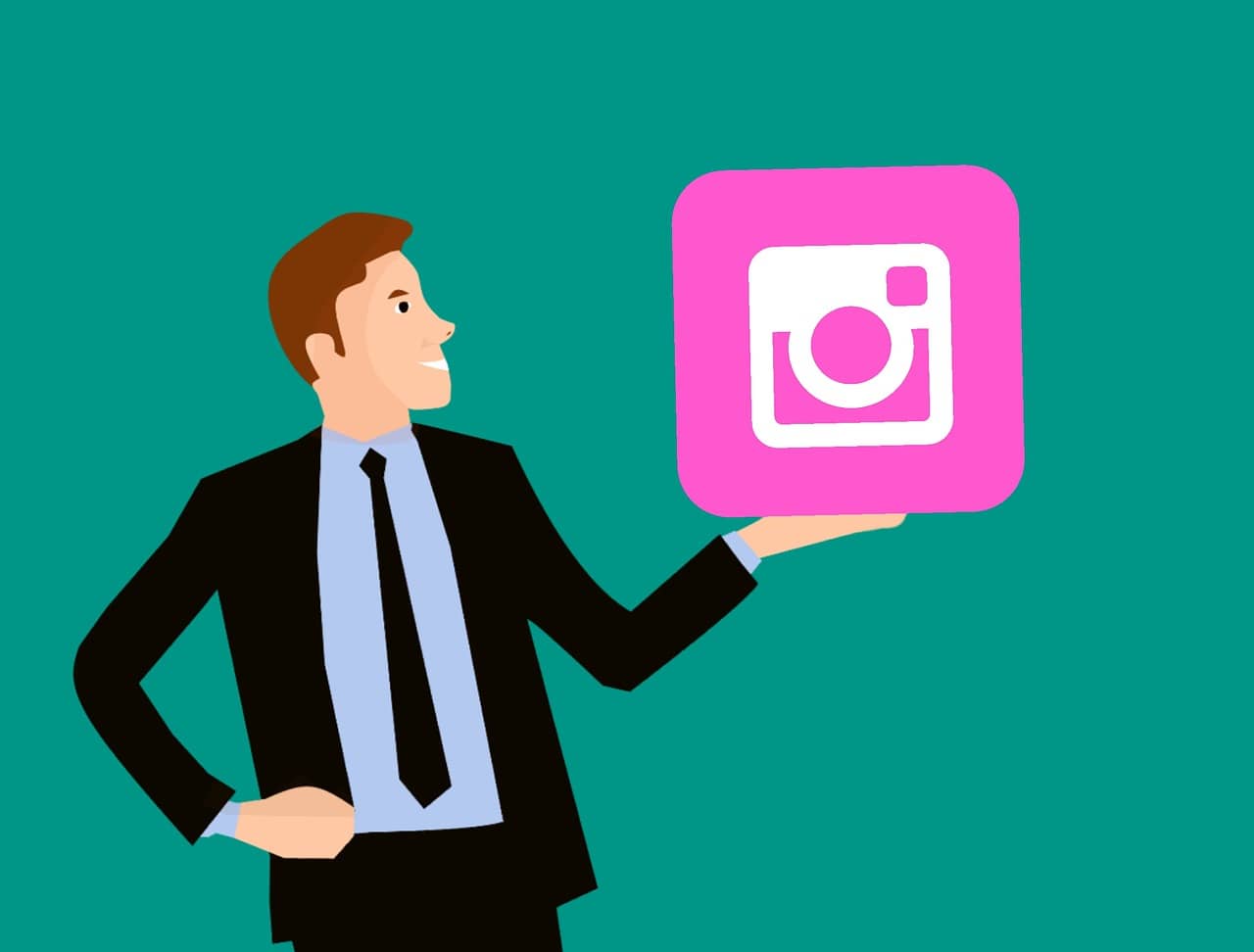 Instagram best tips to boost your business.
Instagram is a social media app that is meant to share posts and videos with the audience.
The power of social media isn't unknown to people anymore, it can be really powerful for a business to be on social media. It is a massive hub for marketing opportunities as it's a fact that people remember the visuals more than written text. Nearly 50% of people respond better to visual content.
Instagram can help you reach heights in your business, it's an amazing way to expand your business.
Instagram marketing is a smart strategy for the business to spread marketing materials.
Instagram as a platform could be of great help as businesses can start with influencer marketing to reach a wider audience. Instagram Marketing is worth the time and resources as a lot of people spend time on Instagram but it does take strategy on the digital channel to achieve the desired goals.
In excessive competition it's important to create an impressive brand image, the feed should have decent aesthetics and following and the posts should have decent likes. More the number of followers impressive the profile looks. Also, after ten thousand followers Instagram unlocks the feature which says 'swipe up'

Why is Instagram's importance rising and can benefit businesses?
Instagram has new users joining in every day.


The social media presence of Instagram is reaching over 1 billion users, With a dedicated Instagram strategy a business can reach its goals with so many eyeballs.



It's easier for businesses to thrive.
For small businesses also Instagram is an important place. Even the best companies don't gain success overnight, but Instagram can help. Businesses can raise brand awareness and reach their target audience by keeping an active presence and maintaining a routine of at least one post per day.



 Businesses can make money directly from Instagram.
The shop tab option is available on Instagram now, businesses can sell their products directly from the site now. A staggering 72% of Instagram users reported purchasing products through the social media platform at least once – the results are hard to ignore.



Make the business relatable.
Instagram stories help the business connect more with the business. The brands can show behind the scenes their working and the people who work there.



Businesses can partner with influencers.
Some influencers are online celebrities and they promote a brand or product on the app. A genuine influencer can bring your company's sales to a new level.



Hashtags can help you increase your visibility.
A new business may feel the competition, but by using the right hashtags they can win the game.



Businesses can engage with customers.
More the engagement, the more the visibility rate of the business. By taking high-quality content and the right hashtags they can get more likes and comments.



 Businesses can easily understand what their competitors are doing.
Keeping an eye on the competitor and then using that information to come up with a better strategy.



Instagram has a lot of ways to show creativity.
The marketing team can come up with so many new ways to attract the audience and get new followers and customers. Show the public that your brand has personality and that it is cool to shop with you by mixing it up with contests, shoutouts, vivid images, interactive videos, and more.



Reach new consumers through Instagram advertisements.
In Instagram ads, you can help the business reach new customers and extend your reach with customizable, trackable advertisements. You can target specific demographics, link to your website, and collect valuable user data that can help inform your other social media marketing campaigns.



Use Instagram Insights to boost your social media marketing strategy.
Instagram can help you provide specific information about the content and your followers to improve your presence on social media.

 
Growing a business takes a whole lot of attention.
In Order to boost the business, businesses should follow certain things:


Optimize their bio
The bio should reflect the business, speak about and for the business. The link to the website should be added to it.
Post unique content
The business should post high-quality eye-catching pictures.
Post consistently
The brand needs to build a trust level with the audience, which can be done by posting daily.
Stories and live session
In order to build a relationship with the audience, pools and q&a's

 help a lot.
Right hashtags
Instagram allows up to 30 hashtags on a post.
Hashtags present the same kind of content under one head. Posts with hashtags get more engagement than posts without hashtags. Hashtags should be used to increase engagement.
Track your insights
The brand should check the tools to see how each and every post is engaging with the audience.
Also to check who's checking their content and who's clicked on the link in the bio.
Host giveaways and run followers only promotions
Everyone enjoys free stuff, so hosting giveaways will attract the audience and running followers only promotion giving discounts only to followers will increase the sale and followers.
Be attentive to your audience
Engaging with the audience is very important, replying back to comments and messages.
Basically, it's like converting a lead into a sale.
Instagram can boost any business if the right approach and strategies are followed.