Best Social Media Marketing Company in India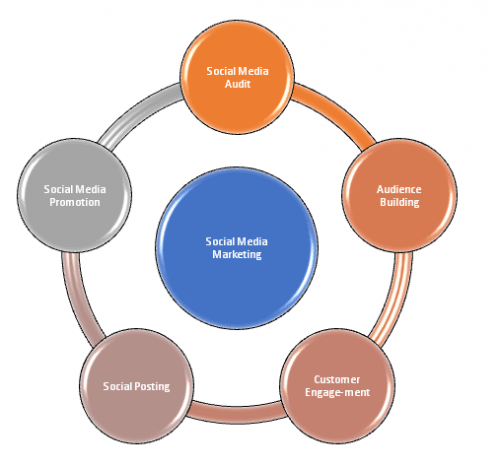 A company uses the best social media marketing platforms to communicate with its audience. To increase sales and traffic to its website. In short, social media is not
just
a marketing option, but an obligatory part of a business.
If your business is facing these challenges. You should invest in social media marketing to get the best result.
What is Social Media Marketing?
Social Media Marketing company is an agency tasked with representing your brand on various social platforms
.
In order to
improve your online presence. They use social media channels to connect you to your target market. To increase brand awareness, boost website traffic, and increase sales.
Depending on their unique offering, they can also offer content writing and
graphic design services
.
The best way to assess whether an Social Media agency is the right fit for your brand is to see it in action with your brand.
Request an audit or trial with social media marketing. To see what they suggest and see if the goal is to grow your brand and achieve your business goals. Work with an agency to develop a tailor-made strategy based on your target audience and goals.
When you choose a social media marketing company. You need to have a good understanding of how it works and how you can get the results. With so many of these companies, things can become a bit samey-samey. You need to choose a social media marketing agencies that you trust will help you succeed.
These social media marketing services will achieve the best results. If they attract customers
quickly
and
efficiently
. The company that does the best to achieve the most results for its customers.
Technosys, as the best social media marketing agency worked with hundreds of clients. To reach influencers, many of whom are brand new companies. It's hard to notice influencers when you're not known.
As a result, there is excellent exposure for all the customers of our social media marketing companies
.
Creating content is a best way to grow your following by providing quality posts on social media.
It has
been proven
that SMM can help businesses and brands grow their followers by promoting content and gaining valuable feedback
. It pays to place and market your brand on social media.
Product/ Service / Market Research (Social Media)
Social Media Promotion Plan
Promotion Campaign Designing
Post Design and Management
Post Promotion & Traffic Drive
Customer Online Engagement Management
ROI Calculation
Qualified and Experienced Team of Social Media Experts
In-depth Knowledge & Understanding of Varied Social Media Platforms
End-to-end Social Media Marketing Campaign Management
Cost-effective & Result-driven SMM Plans
Are you optimizing your social media presence? If your business gaining enough from your social media presence? Get your social media audit done today.