5 Reasons Why WordPress is the Best CMS for SEO?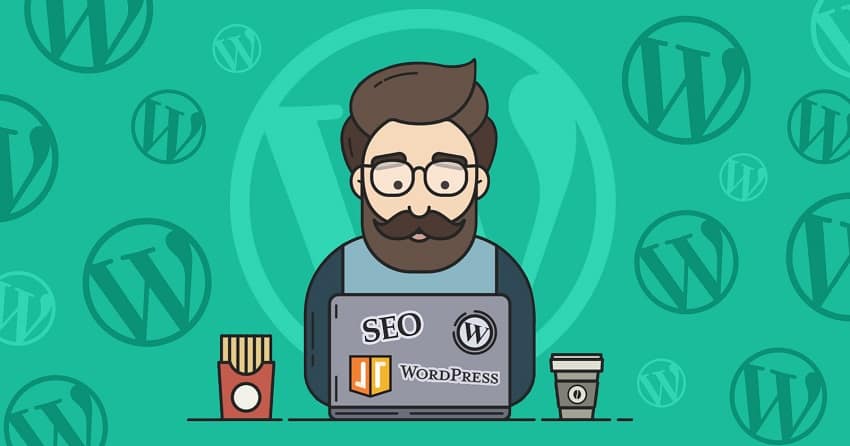 WordPress is the Best CMS for SEO
WordPress has increasingly become popular as one of the best content management systems (CMS) since its release in 2003. Whether we talk about self-employed professionals or small and large businesses, WordPress has gained its repute as the preferred platform to scale up the web presence. And there are many plus points to favor this. So, what makes WordPress stand out from its competitors? Well, in simple words, WordPress works excellent for SEO that it can be termed as 'the WordPress best CMS for SEO' as well.
Here's how WordPress is unique and the best CMS for SEO:
The success of digital space is largely governed by the user friendliness and experience it offers. User experience is also important from SEO point of view, as search engines like Google rewards websites that offer great user experience. Here's where WordPress becomes the winner again. The inbuilt and paid themes and plugins in WordPress CMS work in great sync to create websites that are attractive, user-friendly, and professional. This offers enjoyable experience to the visitors, resulting in them staying longer on your website, thereby, bringing down the overall bounce rate of your website.
Every page of your website has a URL which is termed as permalink. For SEO to be effective and give you good results, your permalink should be in line with your content and keywords. This can drastically improve your SEO ranking. Also, strategic permalinks can boost the click-through rate (CTR) of your posts on the search engine.
WordPress CMS allows you to edit permalinks to optimize for SEO.
For example, by default, your permalink looked like https://tecnosysinc.com/?p=243
In WordPress CMS, you can customize it to look like http://technosysinc.com/%ctopic%
The latter makes it easy for visitors to identify the post name and it is also SEO pro.
Ease of Managing Metadata
Metadata and titles are two important factors of SEO. In order to enhance your SEO ranking, these must be added to every page and post of your website. Metadata helps search engine crawlers to comprehend the relevance of your website page. You also need to consider using targeted keyword in the metadata for better results.
Another significant point to remember is that, these can be viewed on search engines and hence can help in boosting your CTR too. Of course, you would need SEO plugins which are available on WordPress CMS. You can search through and install one of the free plugins for this. Plugin like Yoast SEO makes it easier and faster to add metadata to all your posts.
Mobile optimization of websites is particularly important in this smartphone era. Most of the users use search engines through their cellphones or IoT devices like tablets. And, if the website look and feel and quality are not same as the web version, it will have a direct impact on your SEO ranking.
That's where, WordPress CMS wins again. Most of the WordPress theses are mobile optimized already. The CMS offers you freedom to customize your website look; it is easier to check the look on different devices too.
Social Media Marketing cannot be overlooked when you are talking about SEO. Whether you are starting to build your audience and ranking, or you already have got higher rankings, social media engagement remains important throughout.
You can integrate your social media campaigns with WordPress. All you would require to do is install the plugins that help in maximizing your social media exposure. This will allow you to automate your social media campaigns and engage your visitors by adding sharing buttons and much more.
Conclusion
WordPress CMS is powered with tools and features that will allow you to maximize returns on your SEO efforts. With great user experience and engagement, ease of customization and implementation, numerous themes, and plugins, it serves as the best platform to get higher rankings.
To, know more about responsive WordPress CMS websites, Call us today!